Would You Please Share This Site!
My name is Maria Eugenia De Alejandro.
I love to learn about wine. There is so much to know about it; from it history to how it is made, how it influences the culture of a country, how it impacts our enjoyment of food, and so much more.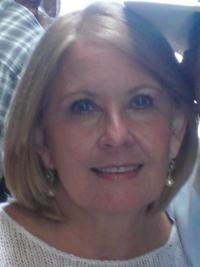 If you have enjoyed learning about wine and found my site helpful, please share this site with others.
My purpose in building this site is give people access to wine information that is practical useful, and fun. So, if you have found it instructive please point others to this site, I would really appreciate it.
Please email your friends and family and tell them about https://www.keepwinesimple.com so that they can also learn about wine.
If You Have A Website Or Blog,
Share This Wine Site By Adding A Link
Please add a link to this site on one of your web pages. You can easily refer people to my site by using the simple link https://www.keepwinesimple.com Adding a link takes only a minute or so, and your visitors will be happy and grateful. They will get to enjoy learning about wine, and they will return to your site knowing that they can always count on you to provide them with unique information.
I thank you very much for sharing my site with others.
Best regards,
Maria
Thank You For Recommending My Site To Others. Now I Want To Return The Favor
Have you ever thought about starting your own website to earn some extra cash each month?
Site Build It! helped me to build a successful website that attracts many visitors each day. Find out how SBI! can help you. Watch the short video below. It might be the answer that you have been looking for.
Would You LIke To See What Others Have Done?
There are terrific people who have found a new lifestyle through hard work, perseverance, and the help of SBI.
I hope that you find their stories as intriguing as I did. SBI Case Studies are a window into the lives of people who decided to take matters into their own hands, and have slowly but surely built profitable businesses.
Thank You Again For Sharing This Site
Go Back to Home Page From Share This Site