The Romance of Culinary Schools!
Ah, the romance of culinary schools! Who can forget Audrey Hepburn trying to make a souffle in the 1950's movie Sabrina! We all want to be Audrey Hepburn, or Bobby Flay, or Chef Cat Cora, or Aarón Sánchez. We understand the relationship between good food and a good life. Nowadays cooking is much more than getting nourishment for our bodies, it must also feed our souls. But those who have actually attended a culinary college will tell you that it is hard work, pure unadulterated hard work.
There are two types of people who are interested in culinary schools. Those of us who fantasize about being great cooks but aren't sure we can adhere to the rigors, and those who truly love preparing great food and intend to make it their life's work.
For the previous group; me included, a culinary vacation would be the ideal way to get the cooking bug out of our system. A week or two in a lovely cooking school, where we can learn basic techniques, as well as food and wine pairing, would usually fulfill our fantasy.
Another way of satisfying our desire to produce wonderful dishes is to attend cooking classes at a local restaurant or community college.
Attend A Cooking Class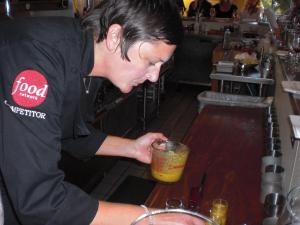 Local programs geared to amateurs are not just a good way to learn some cooking techniques and recipes, they are ideal for learning about locally grown produce. There is a whole movement out there that is highlighting local farms, and the concept of slow food (versus fast food, which we all know about!).
Local Resources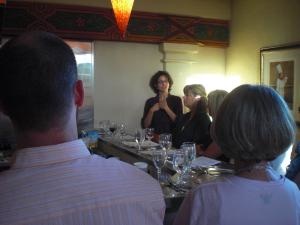 I attended a recent event at The Prado in San Diego's beautiful Balboa Park. Chef Melissa Mayer taught a class that featured produce grown by Suzie's Farm. The farm is owned and operated by Robin Taylor and Lucila De Alejandro. This husband and wife team grow over one hundred varieties of heirloom vegetables. The event was an eye opener about what it takes to grow and prepare great food. Chef Melissa and Lucila shared their knowledge of cooking and sustainable farming. The theme for the evening was; yes, with a little time and effort, we can all eat like kings!
Be A Professional!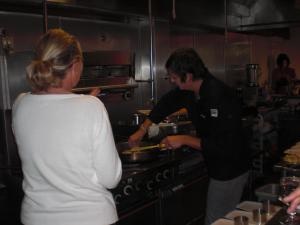 But what if you want to be a real chef? For the more serious minded, programs such as Le Cordon Bleu are pretty much the gold standard. Other prestigious schools are the California Culinary Academy in San Francisco. If you are looking to be a professional, here are some of the things that you should be looking for when contemplating the various culinary schools. Find a school that:
Has a good reputation
Has a good faculty/student ratio.
Has opportunities for students to intern at top restaurants.
Has a high graduation rate.
Has a high employment rate for its graduates.
Has a strong alumni network.
There are many more things to look for in a good programs, but this gives you a staring point in your search for the best culinary college for you.
Is Your Future In Culinary Schools?
Return to Home Page from Culinary Schools