This Is Your Personal Wine Club!
Think of this site as your personal club. A place where you find information, recommendations, ideas about wine and food pairing, all things wine.
The main purpose here is to discuss issues related to wine. It could be a tidbit about a particular wine that I recently found, or an upcoming event at a wine country near you, or a fantastic recipe that I have come across, and that goes particularly well with wine.
Here is also the place where you can add your two cents and more. Tell us about your wine experiences. This is the place where you can share ideas and knowledge with other wine lovers. Even if you feel you are too new to wine, you can still contribute, because all contributions are valuable. We can all learn from each other.
And if you are looking for a club where you can buy a gift, for yourself or others, and receive monthly or bi-monthly shipments of wine, you will find several options for you to chose from.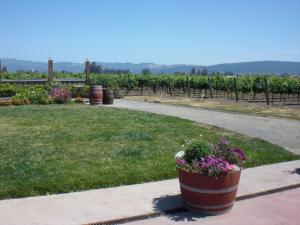 Wine Lovers Welcome!
This is the place to discuss all things wine, think of it as your own personal wine club. Give us your thoughts, we would love to hear from you!
What Other Visitors Have Said
Click below to see contributions from other visitors to this page...

Join The Club, Share Your Knowledge
Looking For A Club To Buy Wine? Here Are Some Options For You!
Red Wine

The California Wine Club 9-Month Premier Red Wine Gift Membership
White Wine

The California Wine Club 6-Month Premier White Wine Gift Membership
Red and White

The California Wine Club 12-Month Premier Gift Membership
Champagne and Sparkling Wine