Wine Country Travel. Exploring The Wine Culture
Wine Country travel. If you like wine, this is the ultimate experience. There are so many places in the world where wine is in the culture's DNA. The wine regions of France of course, are the quintessential wine culture.
But there are many other places where wine is not just a drink, but a state of mind. The California Wine Country comes to mind, as does Italy, and Chile wine country.
Whether you are a wine beginner or an aficionado, you know that there is more, much more, to wine than how it tastes. Once you drink your first glass, then a million questions come to mind. How is it made? Where is it made? What kind of people dedicate themselves to this craft? How do they achieve this level of expertise? And so many other questions that flood your mind.
Well, the best way to answer them is to go on a wine vacation.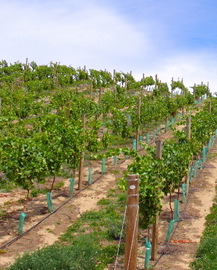 When you experience wine country travel, the first thing you notice is the landscape.
As you pass through the countryside, and see row upon row of vines, the sight can be overwhelming. It is so beautiful and peaceful. Nature and order at the same time.
You begin to understand the process. You see the grapes as the grow in the sun. You see the terrain, the slopes and the flatland. and there comes an understanding about wine, and why each one is unique.
When you stop at a winery and meet the people who work there, you see wine in a different light. You understand that this is something very important to the winemakers, and I use that term to describe each person that has a hand in producing each bottle and putting it in your hands, and glass. From the most famous winemaker, to the lowliest grape picker, and the person behind the counter. Each one of those individuals has a personal relationship with the wine.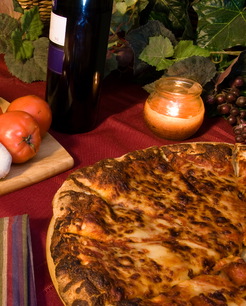 Another aspect of wine country travel is that we get to experience the regional dishes that have been inspired by the wine, and vice versa.
Food and wine have been partners since the first person opened his or her jug of juice and discovered that it had turned into a different beverage!
To be able to drink the wine from one place, and enjoy it together with the vegetables that grew side by side with the grapes, is a memorable experience. We find that each component of the meal, including the wine, have influenced one another.
And then there are the people. When we experience wine country travel, we meet the locals and we see how they have been affected by the wine culture in their midst.
Even those who are not directly involved in the wine business are influenced by it. How can it not be so! When you are constantly surrounded by the beautiful landscape as well as large and small wineries that give their all every day.
So, if you have not done so already, take a trip
Enjoy Wine Country Travel!
Do You Have A Favorite Wine Country Vacation To Share With Us?
Do you love Napa? Do you have wonderful memories of Bordeaux? Have you visited The Finger Lakes Area and can't wait to go back? Is Chianti your idea of Heaven? Tell us why you love these places, we want to know!

If you have photographs to share, please do. We all want to see the beautiful places where you have been.
What Other Visitors Have Said
Click below to see contributions from other visitors to this page...

Return to Home Page from Wine Country Travel