Wines of the World. The Classics, and the New Players.
Lets take a look at wines of the world. The top producing countries as well as the surprising areas that are now producing top wines. France of course is the world leader. More than any other country in the world France and its famous wine regions are legendary. Their production methods, as well as their grape growing techniques, are copied by all wine producers who aspire to the highest quality. click here to learn more about the wines of France Italy has a winemaking tradition almost as legendary as that of France. Many Italian wines are everyday wines, but there are several regions that produce outstanding wines.
Here you will find more information about wines from Italy
Spain is another country with a great wine producing tradition. Let us not forget that it was once a Roman outpost. Spain is the third largest wine producing country in the world, and there are about six hundred native grape varieties, though not all of them are used for wine production.
Portugal is better known for its fortified wines. Its dessert wines include Port, or Oporto; and Madeira. Click here to learn more about wines from Spain and Portugal The rest of Europe , including Germany, Austria, Hungary, and Greece also have been producing wine for centuries, with great results. Read more about other European wine regions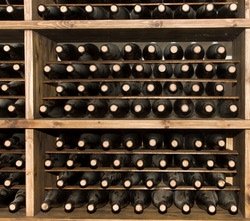 The "New Players"
Wines from the Americas, and from the Southern Hemisphere have been making a name for themselves for years now. Some, such as the United States, have been "new players" for a while, and have been consistently stealing Europe's thunder for quite a few years.
Other's such as Mexico, are truly new players.
The United States and particularly California, has made a name for itself as a top producer of wine and wine grapes. Learn more about the wine regions of the United States by clicking here Latin America has been producing lovely wines for quite a while. Chile and Argentina have been the leaders, but Mexico is beginning to improve its production methods with very good results. Click here to read more about wine regions of Latin America
the Southern Hemisphere is producing great wines. Australia, New Zealand, and South Africa are becoming well known winemaking entities. Read about the wine regions of the Southern Hemisphere by clicking here
Enjoy as you Explore Wines of the World
Back to Home Page from Wines of the World