We Want to Know About Your Best Wine Recommendations!
Wine lovers are always on to look-out for a great wine.
You have found a jewel, and you you always have the best wine recommendations. Well, tell us about it!
And if you have photos that show your why this is a great wine, please include them, we would love to see them.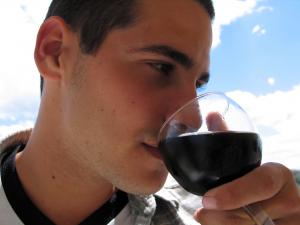 Is Your Cab Better Than My Cab?
Have you tried a fabulous wine and want to tell the world about it? This is your opportunity. Give us your best wine recommendations.

Tell us why you love that Cab, or Pinot, or Riesling, or Syrah for that matter. We all want to know about your special find.

Best Wine Recommendations
Click on the links below to see wine recommendations from other visitors to this page...

Winery At The Biltmore
Just visited the winery at the Biltmore in Asheville, NC and loved their wines, very very nice and very reasonable. Just wondering if you carry any of …
A Reason to Buy!
So, here we are sitting in our cottage on the coast of Maine with great friends. We decided to bring two nice bottles of wine along and one was Mollydooker …
Thanks for Sharing Your Best Wine Recommendations!
Return to Home Page from Best Wine Recommendations
Go to Wine Recommendations from Best Wine Recommendations