Wine Bottle Labels, Learn From Them, Or Have Fun With Them!
Wine bottle labels are not just pretty and a great marketing tool, the information in them is mandated by the government of the producing countries.
Wine Bottle labels are meant to educateand to help the consumer make better decisions; but they can also provide us with opportunities to personalize them for a special event or just for fun.
For Education!
In the United States and New Wine Markets
In the United States the label is required to have the following information.
1. The name of the brand.
2. The type of wine, such as: table wine, sparkling wine, dessert wine.
3. The net content of the bottle in milliliters.
4. The percentage of alcohol by volume.
5. Whether it contains sulfites.
6. The name and address of the bottler.
7. The government warning.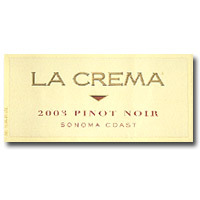 The European Union Mandates
Wines sold in the European Union require additional information that is not usually required in the United States. The information includes:
1. The registered place name, or appellation of origin. This information indicates the place where is was produced, but it also implies, without specifically stating it, the type of grape that was used to produced the wine, as well as the production methods used.
2. If the wine does not have a registered place-name, then it should indicate that it is "table wine", which has a different meaning in the United States. In the United States it means that the alcohol level is 14 percent or less.
Some times labels will have additional information. It may say that the wine is Estate-bottled. This means that the wine was made from grapes grown by the bottler.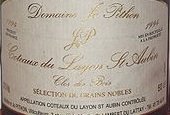 The label may also have the name of the vineyard, as one vineyard may produce wine under more than one label.
Often the label also has the vintage year. This is the year in which the grapes were grown.
Next time you open a bottle of wine, study the label closely. They hold a wealth of information in that tiny space.
Labels for Special Occasions
Sometimes we want to personalize wine bottle labels for a special occasion. Maybe the wine bottles are for wedding favors, or perhaps we want to give bottles with the name of our company for the holidays, or just to commemorate an event.
In the age of internet shopping this is easier then ever to achieve. We can have the fun with labels that are charming, or sentimental, or amusing.
Here are some great samples for your consideration.
Bottle Labels Contribute to Your Wine Education And Enjoyment!
Back to Wine Facts from Wine Bottle Labels
Back to Home Page from Wine Bottle Labels