Wine Clubs To Fit Your Needs, And Fulfill Your Fantasies
There are various types of wine clubs. The most common ones are those geared towards buying wine. But there are clubs for any interest within the wine universe. You can join or form a wine appreciation club; and if you have the resources, join a winemaking club. The choice is yours.
The Wine Buying Club
The clubs that we are most familiar with are the kind where you join, and they send you two or more bottles of wine each month for a fixed price.
The great thing about these clubs is that you get to try unusual wines. They have arrangements with small producers who are making very good wines at great prices. It can be a real adventure, in every sense of the word.
Most of the wines will be interesting and worth your money and time. Some may be so-so, and others you may not like at all.
But this is true of any wine you buy. It is like getting wine recommendations, but from the club rather than a friend. The beauty is that the club has access and knowledge of interesting producers that we may never find on our own.

The Wine Appreciation Club
Other clubs are the type where you can get a wine education. These can be large and relatively formal, such as one you would find if you live in a large city. The Chicago Wine Club or the San Diego Wine Club, for example.
Here you would find members who are quite sophisticated and knowledgeable about wine. You may view this as a great opportunity to learn and share, or you may find it quite intimidating.
Start Your Own
Of course, there is no reason why you cannot form your own wine club. You could organize it along the lines of a book club. You can get a few of your wine aficionado friends to meet once a month or so.
You can pick a wine to discuss and taste on a particular month, and you can chose a member to lead the discussion and arrange the tasting for the month.
This is a wonderful way to learn about the grape, the wine, the history, and the taste of a wine; and the experience is relaxed and enjoyable. There is no pressure, and no fear of feeling like a fool.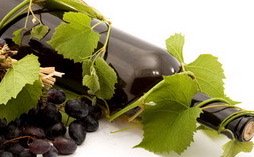 The Winemaking Club
If you have ever fantasized about being a winemaker, this club is for you. It is for the truly committed, since it requires a considerable amount of knowledge, money, and time, but it can be extremely rewarding.
In this scenario several friends get together, they each invest an amount of money; it can be several hundred to several thousand dollars, and they make their own wine. After the wine is ready, each member gets several cases for their home cellar.
The club can make arrangements with a nearby winery, or they can invest in their own equipment and buy the grapes from a vineyard.
This particular route gives the club members much more control over the final product, but it requires finding a space large enough for all the equipment and process.
For many members of this kind of club, it is the first step on the road to becoming professional winemakers. I hope this gives you some ideas about the kind of wine club that you would like to join.
All of them will further your wine education, but the commitments in time and money vary from a few dollars and a bit of time each month, to thousands of dollars and lots of work during the harvest season.
Find Your Club Niche
Back to Wine Education from Wine Clubs
Back to Home Page from Wine Clubs