The Mighty and Magical Wine Regions of France
The wine regions of France have been producing magic for centuries. Their winemaking techniques, combined with their climate and soil, make the most memorable wines of the world.
Bordeaux is probably the most important wine producing region in the world. Its mild winters and warm summers produce wonderful wine grapes.
The red grape varieties most grown in Bordaux are: Cabernet Sauvignon, Merlot, Malbec, Petite Verdot, and Cabernet Franc.
The Haut-Médoc district is the most famous, with legendary wine producing communities of St-Estéphe, Pauillac, St-Julien, and Margaux. Also notable are the communities of Listrac and Moulis.
Though wines from Bordeaux are highly prized, and also highly priced; there are also wonderful wines that are moderately priced.
It isn't just about red wines, Bordeaux also produces lovely whites. The white wine grapes grown in this area are: Sauvignon Blanc, Sémillon, and Muscadelle.

Equally as famous is Burgundy. This region produces both red and white wines in about equal amounts. Its climate is colder in the winter, but with warm summers.
The grape varieties grown in Burgundy are: Pinot Noir, Gamay, and Chardonnay.
It has five wine producing districts. Chablis, The Cote d'Or, The Cote Chalonnaise, The Maconnais, Beaujolais.
The Chablis district makes white wines. The Beaujolais district makes wines from the Gamay grape, quite different from the wines produced with Pinot Noir grapes.
The Rhone Valley is in the southeaster part of France. There are two distinct areas. The Northern Rhone has a more continental climate, with very cold winters and hot summers particularly hospitable to Syrah grapes. Though mostly a red wine producer, the Northern Rhone also produces a small quantity of whites from the Viognier grape.
The Southern Rhone has a Mediterranean climate, with hot summer days, though the winters can be quite cold and windy. The leading wine grape grown in this region is the Grenache, but other important varieties are Mourvedre, Syrah, Muscardin, Terret Noir, Vaccarese, Gamay, Carignan; and white wines made from Viognier grapes.
The Loire Valley is best know for its white wines. Principal grapes grown here are: Sauvignon Blanc, Chenin Blanc, and Muscadet. But it also produces reds and sparkling wines.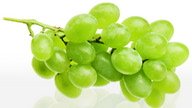 Alsace produces mostly white wines. The grape varieties grown are Riesling, Gewürztraminer, Pinot Gris, and Pinot Blanc. It has a northern climate, and great German influence because it has changed hands between France and Germany at various time in its history. Don't think of the white wines from Alsace as tame and mild favored. Most of these wines are bold and represent their distinctive grape varieties well.
Enjoy the Great Wine Regions of France
Back to Wines of the World from Wine Regions of France
Back to Home Page from Wine Regions of France