Wine Regions of Latin America, Relative Newcomers, But Coming On Strong.
The wine regions of Chile, Argentina, and Mexico have been making strides in the world market. These countries have areas with ideal weather for growing wine grapes. And in the last few years they have been working hard to improve the quality of their wines. Though Chile and Argentina are more established in the world market, Mexican wines are getting noticed.
Chile of course, is in the Southern Hemisphere, it has been producing wine for centuries, mostly for local consumption. Since the 1980s the country began to invest in its wine industry, and refine its winemaking process. As a result, Chile now produces top quality wines that have attracted attention and won prizes.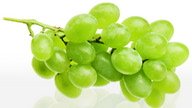 The main wine regions of Chile are : The Valle Central, comprised of the Maipo, best known for its Cabernet Sauvignon; Curicó, Maule, and Rapel Valleys. Both red and white wines are produced in these areas.
The Aconcagua Valley, named for mighty Mount Aconcagua, produces Cabernet Sauvignon, and also Syrah.
The Casablanca Valley produces Chardonnays and Sauvignon Blanc, Merlots and Pinot Noirs.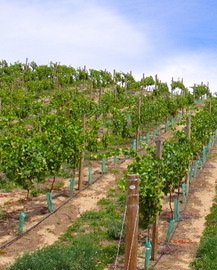 Argentina, also in the Southern Hemisphere, has always been a large volume producer. Recently, though, it has shifted its focus to less volume and more quality.
Mendoza is the most important wine region in Argentina. The areas of Luján de Cuyo and Maipú are within Mendoza. The area is famous for Malbecs.
The regions of La Rioja to the north, and Rio Negro to the south, produce mostly white wines.
Mexico has not been known for its wines. We always think of it as a beer drinking country, and there is a historical reason for it. Though grapevines came to Mexico with Hernán Cortéz; in the late 1600s Spain, worried about the competition, prohibited Mexico from making wine. It wasn't until the 1800s that Mexico began to make wine again, though not enthusiastically.
But Things are Changing

Baja California, particularly the areas of Valle de Guadalupe and Calafia, are becoming well known for their wines. the valley is located near the seaport of Ensenada, and it runs to the north east, towards the beer producing town of Tecate. The climate is mediterranean, with warm days and cool nights.
Though there are a couple of high volume producers. The region has become home to several small "boutique" wineries producing high quality wines.
The area produces Cabernet Sauvignon, Merlots, Chardonnays. There are other wine producing regions in Mexico, particularly in the States of Queretaro, Coahuila, and Zacatecas, but they focus more on volume than quality.
Keep An Eye on Mexican Wines From Baja California!
The Wine Regions of Latin America are Newcomers, But Worth Your Attention!
Back to Wines of the World from Regions of Latin America
Back to Home Page from Wine Regions of Latin America