Cooking With Wine Recipes-Lavender Salad Dressing.
Here is an addition to the series Cooking with Wine Recipes-Lavender Salad Dressing. This is what I came up with when I had more lavender than I knew what to do with.
My daughter and son-in-law own a Community Supported Agriculture farm, Suzie's Farm. In our weekly produce box, we had a lovely surprise; lavender, among the other yummy vegetables.
The fun of participating in Community Supported Agriculture, aside from the freshness and nutritional value of the products, is that it is like Christmas every week. It is always a surprise, and so much fun.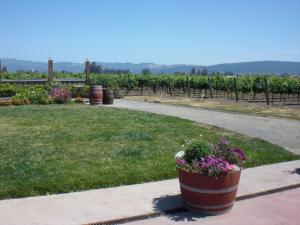 You don't know what fruits and vegetables are going to be included in the box, because you will get what is being harvested that particular week. And though most items, like salad greens or tomatoes, are self-explanatory; you can count on being stumped every week by at least one of the products in the box.
This keeps your creative juices flowing, as you are challenged to come up with ways of using several products that you probably have never bought before; and normally wouldn't buy if left to your own devises.
So this week the question was: What to do with lavender? Of course, I could always just leave it on the counter to enjoy the wonderful aroma, or make potpourri; but I was bound and determined to make something edible.
Well, I came up with a recipe that fulfills three missions. A recipe that would allow me to use an ingredient that I now owned in abundance, one that I could share with my fellow Suzie's Farm CSA members, and one for the collection of "Cooking with Wine Recipes" that I could share with all of you. I am sure you can guess that the ingredients include lavender and one of the many types of wine; in this case, dry sherry.
At a recent party, it turned out to be a big hit. It's wonderful for summer salads. Enjoy!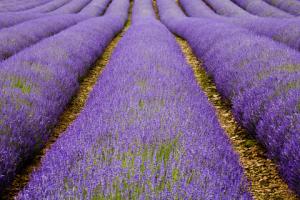 Lavender Salad Dressing
2 Tbsp Culinary Lavender
4 Tbsp Honey
2 Garlic cloves, minced
2 Tbsp Dijon mustard
2 Tbsp Lemon juice
1 tsp Lemon zest
4 Tbsp Balsamic vinegar
12 Tbsp Olive oil
2 Tbsp Dry sherry
Whisk together all ingredients and let stand at room temperature for about 20 minutes so that flavors can develop and meld together.
Dressing can be stored for about a week in the refrigerator. When ready to use, whisk all ingredients together.
Cooking With Wine Recipes-Lavender Salad Dressing. Enjoy!
Return to Cooking With Wine from Lavender Salad Dressing Return to Home Page from Cooking With Wine Recipes-Lavender Salad Dressing