Curious About Amarone?
by Maria
(California)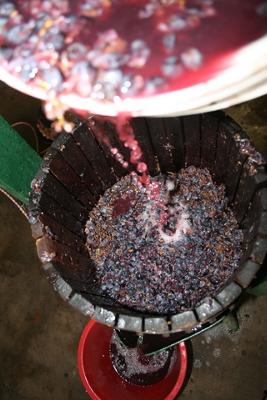 The Crush
Italians love their Amarone! It is an interesting wine made from partially dried grapes, primarily in the Veneto.

Because of the way it is produced, using grapes that are well on their way to becoming raisins, the flavors are very complex. It is fruity and high in alcohol.

You would think that using partially dried grapes would make the wine very sweet, but that is not the case. It is a dry wine that can be consumed on its own, and is also excellent with food. It pairs successfully with lamb, game, beef, and aged cheeses.