Heading to Tuscany, Italy? Here's the chianti stop I recommend...
by Matt
(Switzerland)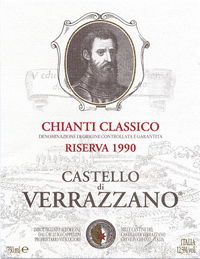 My wife and I went to Tuscany for part of our honeymoon, where we learned lots about chianti - including a great vineyard to visit and buy from.


So if you're due to visit the region, we highly recommend spending the morning at Castello Di Verrazzano, near a town called Greve (between Florence and Siena).

If you go for Verrazzano's full 'Wine and Food Experience', you'll get a full tour of their grounds - in English - likely from a lovely British lady who has lived there for years, during which you learn about the chianti region, grapes and all sorts. It helps that the buildings/grounds/views are stunning of course.

Then you sit down with your fellow wine-learners (lots of touring Americans when we visited) for a delicious slap-up lunch complete with different glass of chianti to try with each course.

Suffice to say you pretty much roll out of there, with a serious grin on your face. About the nicest morning I've ever spent (and nope I'm not on commission!).

If interested, I found the site here: http://www.verrazzano.com/en/index.php

Suffice to say, afterward you can buy all the wines you tried from their shop and they even ship overseas (we recommend the standard chianti - we actually preferred this to the more expensive 'riserva'). Ciao!
Join in and write your own page! It's easy to do. How? Simply click here to return to Tell Us A Wine Story.