Want To Participate In Wine Auctions?
Wine auctions can be a great place to buy wine, as long as you know what you are doing. They are dedicated to the selling of wine through bidding. Traditionally, auctions used to be live ones, but with the advent of the Internet, the majority of wine auctions have moved online.
There are two main types of auctions. A first hand auction is one that is organized by wineries to sell their own wines to the public. A second hand auction is organized by auction houses or independent auctioneers to allow different wine traders to buy or sell wines.
Many wineries hold annual events to present their best wines from that season to their regular customers. However, most events are organized for selling wines that are best described as "collectible wines" or fine-wines. These would be wines that are considered to be of an exceptional vintage, and are ideal for long-term cellaring. Often, auctions bring under the hammer rare mature wines that are not available through regular retail channels.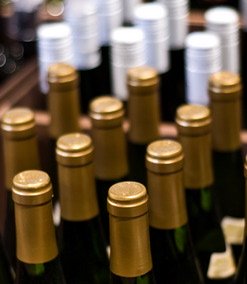 First Hand Wine Auctions
Generally, they are held by wineries or wine industry organizations. First hand auctions are ideal for selling wines of special vintage or collections. Most wine producers put aside wines from certain years, when the grape crop has been exceptional due to perfect weather conditions. Such wines would be in high demand and fetch excellent prices after they have matured fully and have gone off the retail market.
Many first hand auctions are also organized for charitable purposes, where a part of the sales revenue generated is donated to a worthy cause.
Some wineries also hold these events to promote new wines they are introducing into the market; or to explore the demand for their wines among collectors and wine enthusiasts.
Second Hand Wine Auctions
As the name suggests, they are organized for the purpose of selling wines that have already been sold once and are coming on the market for a second time. Such wines would include those stored by large wine dealers in their cellars, or mature wines from collectors' stocks. Auction houses, such as Christie's and Sotheby's, regularly organize events whenever they have special wine lots from collectors.
Whether first hand or second hand, wine auctions work in a similar fashion. You have to register by filling out a form and providing identification. Once you are registered as a bidder, you will be issued a bidding number as well as a catalogue listing the wines and wine lots that will be up for bidding.
A live auction is generally for those who understand wine well, and know how to pick out a rare wine. But it is also a great place for beginners to get a free wine education. It is perfect to come, learn, and observe, as long as they don't get carried away.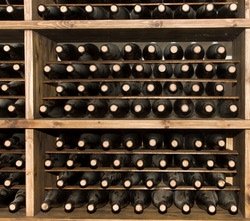 Pros and Cons
Wine auctions are great places for wine enthusiasts who wish to buy choice wines, either for personal consumption or for their collections. At the same time, auctions also have advantages and disadvantages that need to be kept in mind before participating in one.
Benefits:
You can often buy rare wines of exceptional vintage that cannot be found anywhere else.
While prices for rare wines might be high, excellent wines that have gone out of fashion might become available at bargain prices.
First hand auctions are great places to learn about wine trends in the coming season.
Disadvantages:
If two or three bidders start aggressive bidding on the same wine lot, it can result in the price of the wine shooting up way beyond its actual value.
For less knowledgeable people, auctions can be an extremely confusing process, and they might end up buying wines they either know nothing about or do not have a liking for.
Auction houses do not have a return option and once a bid is won, the winner has no choice but to pay for and take delivery of the wine.
These events are a great place to get a free wine education; free, that is, if you don't get carried away and start bidding willy-nilly. If you love the excitement of a live wine auction, by all means attend as many as you can. Just make sure that you have the discipline to watch and learn before you jump into the bidders' pond; you could find a few sharks if you are not careful.
Find A Great Wine Educations At Live Wine Auctions
Return to How to Buy Wine from Auctions
Return to Home Page From Wine Auctions