Wine Recommendations For September 2009. Enjoy The Last Days Of Summer
Wine recommendations for September 2009. Fall is approaching, harvest time, but summer is very much still with us. While the weather is still warm, even sultry, lets enjoy the last days of barbecuing, and enjoy light refreshing wines.
We are always on the lookout for the best wines at the best prices, and it seems that in this day and age it is getting easier to find those wonderful values.
Maybe wine makers are adjusting their prices to match the realities of current economic difficulties; maybe retailers are stocking good wines at prices that are more approachable. Whatever the reason, we are the beneficiaries of this trend. This month we will look at Rieslings and Pinot Noirs. These types of wine seem to fit the warm weather very nicely, and make our search of wine recommendations for September 2009 easy indeed.
The Whites
These are the best in types of white wine; bring on the Rieslings!
Chateau Ste. Michelle Riesling Columnbia Valley Indian Wells 2007. A well balanced wine with the right amounts of sweetness and acidity. With floral notes and a bit of pear and green apples. Score of 89, $18.00 USD. Washington State.
Anthony Road Riesling Finger Lakes Semi-Dry 2008. A very nice wine with floral notes, green apples and some lime. Score of 89, $15.00 USD. New York.
Red Newt Cellars Riesling Finger Lakes Circle Label 2008. Slightly sweet with notes of anise, apples and lime. Score of 88, $12.00 USD. New York.
Charles Smith Riesling Columbia Valley Kung Fu Girl Evergreen Vineyard 2008. Floral notes with hints of melon, green apples, and pear. Score of 88, $12.00 USD. Washington State.
Standing Stone Riesling Finger Lakes 2008. The notes include peach, almonds, flowers, and minerals. Lots of flavors going on, and it all works out very nicely. Score of 88, $14.00 USD. New York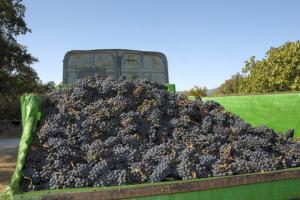 The Reds
Great types of red wine. Pinot Noirs
In the last few years California wines have not been known for being reasonably priced. But we have managed to spot several California Pinot Noirs that are delicious and well priced.
Concannon Pinot Noir Central Coast Limited Release 2007. Flowers and spices, berries and cherry, just a lovely wine! Score of 87, $14.00 USD. California
Acacia Pinot Noir California A 2007. Wonderful notes of herbs, berries, flowers, and a bit smoky. Score of 87, $16.00 USD. California
MacMurray Ranch Pinot Noir Central Coast 2007. Raspberries, flowers, and black cherries. It is earthy with a slight acidity. Very nice. Score of 89, $18.00 USD. California
Marq Pinot Noir Monterey County The Mossed Grove 2007. With notes of herbs, spices, berries, and currant. Score of 86, $14.00 USD. California
Au Bon Climat Pinot Noir Santa Barbara County 2007. Spicy with notes of berries and flowers. Score of 86, $19.00. California
Wine Recommendations for September 2009. Celebrate the Harvest!
Return to Wine Recommendations from September 2009
Return to Home Page from Wine Recommendations for September 2009