Wine recommendations for January 2012! Happy New Year. We look forward to a year full of great wine at excellent prices. We also look forward to increasing our knowledge of wine. Why not make it our New Year's resolution to focus on a type of wine or a wine region that we know little about. Wow! In one year you can be the "go to" source for your friends!
The Whites
Cusumano Insolia-Chardonnay Sicilia Angimbé. Notes of tangierine and melon, with nice floral aroma. Score of 88, $18.00 USD. Italy.
Wilamette Valley Vineyards Riesling Willamette Valley 2010. Lovely notes of peaches, pear, and citrus. Well balanced sweetness and brightness. Score of 89, $12.00 USD. Oregon.
Bodegas Virgen de las Viñas Valdeorras White Rua 2010. Fruity and grassy! Notes of peach, rose, and thoughts of meadows! Score of 88, $11.00 USD. Spain.
Ten Sisters Sauvignon Blanc Marlborough Single Vineyards 2010. Fresh and lively. Notes of melon, quince, and citrus. Scoare of 89, $17.00 USD. New Zealand.
Dr. Loosen Riesling QbA Mosel Dry REd Slate 2010. Creamy with a bit of spice. Notes of peach, apple, and passion fruit. Score of 89, $16.00 USD. Germany.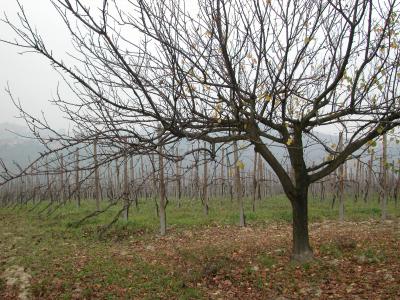 The Reds
Bodegas Adriá Mencía Bierzo Pazo de Arribi 2009. Notes of cherry, licorice, tobacco, and herbs. Fresh and clean! Score of 88, $16.00 Spain.
La Casa dell'Orco Anglianico Irpinia 2008. Firm tannins and smoke. Notes of berries, plum, and black cherry. Just lovely! Score of 88, $15.00 USD. Italy.
Cline Carignane Contra Costa County Ancient Vines 2010. This one has complex notes of spices and fruit. You'll taste the berries and plumb, as well as nice floral aromas. Score of 88, $16.00 USD. California
Dobbes Family Estate Pinot Noir Willamette Valley Grand Assemblage 2009. Notes of black cherry and plumb. Score of 89, $19.00 USD. Oregon.
Water Wheel Shiraz Bendigo + 2009. Notes of berries, black cherry, and coffee. Spicy and ripe. Score of 90, $15.00. Australia.
Have a Great Year With Wine Recommendations For January 2012!
Return to Wine Recommendations from January 2012
Go to Home Page from Wine Recommendations for January 2012