Wine recommendations for March 2011 focus on France. Beautiful, romantic, stylish, gorgeous France. It has taught us how to live, how to eat, and how to drink. Its wines are legendary, memorable, and expensive. so what's a wine lover to do, if he or she is on a budget? Drink French wine, of course! It can be done, believe me.
We often think of French wines as being out of our league, pocketbookwise that is! But this month's recommendations show that it's not the case at all. There are great French wines at excellent prices. And wine lovers who are watching their pennies can get in on the game.
So get busy; search your local wine shop for some of these beauties.
Enjoy!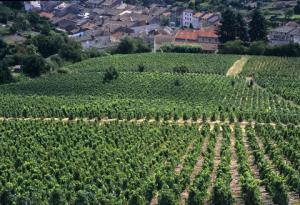 The Whites
Gérard Neumeyer Riesling Alsace Les Hospices 2009. A beautiful white that is light bodied but with some substance. Notes of apple, peach, and citrus. Score of 90, $16.00 USD. France.
Pfaffenheim Pinot Blanc Alsace 2009. A complex wine with notes of apple, honey, and spices. Score of 88, $13.00 USD. France.
Alsace Willm Pinot Blanc Alsace Réserve 2009. Crisp and juicy, with notes of anise, peach, and apple. Score of 87, 14.00 USD. France.
Albert Mann Pinot Blanc Alsace 2009. Peppery yet light. Notes of lemon, peach, and a bit of pineapple. Score of 88, $18.00 USD. France.
Chåteau de Fontenille Entre-Deux-Mers 2009. Wonderful wine, great value. Juicy notes of flowers and lime. Score of 88, $12.00. France.
The Reds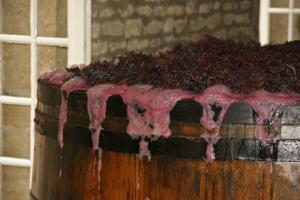 Chåteau Leboscq Médoc 2008. Black currant, anise, cherry plum, what more can you ask! Score of 89, $15.00 USD. France
Chåteau Le Thil Pessac-Léognan Comte Clary 2008. Bold wine, bold flavors. Who doesn't like berries, chocolate, licorice, tobacco? those are the notes you will find in this lovely wine. Score of 91, $19.00 USD. France.
Chåteau Les Arromans Bordeaux Cuvée Prestige 2008. A great value. Plum fig, with a touch of toast and a bit of smoke. Score of 88, $12.00 USD. France.
Signé Vigneron Morgon Domaine de I'Oseraie 2009. Plums and berries in this crisp and juicy wine. A very nice wine at a great price. Score of 89, $16.00 USD. France.
Chåteau Malbec Bordeaux 2008. Notes of cherry and plum, add some smoke and minerals and you have a nicely layered wine. Score of 87, $15.00 USD. France.
Raise Your Glass To France With Wine Recommendations For March 2011!
Return to Wine Recommendations from March 2011
Go to Home Page from Wine Recommendations for March 2011